About
A general fan community for the
Kuroko no Basuke
anime and manga series.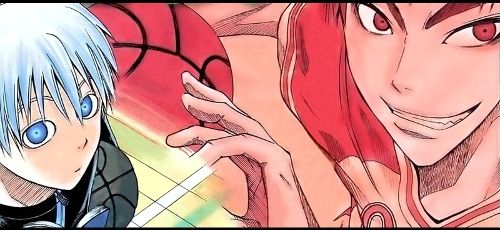 What's welcome here?
Pimping posts, discussion, updates, fanart, fanfiction (het, slash, femslash, yaoi, yuri, gen, poly, asexual, other... as long as information is provided so readers can make their own decisions, it's all good :) ), icons, banners, love bars, reviews of series, fandom overviews, fandom recommendations (E.G link to art or fanfiction based on a series, that you like), advertisements; virtually anything if they are for Kuroko no Basuke.
Rules:
1. Please tag with the characters name as relevant and the type of working you are using (for now just use a tag that you feel is sensible until we formalise the tags system)
2. Please include adequate warnings when posting such as warning for any content that is not work-safe.
3. Please be careful with spoilers as this is a still being translated series!
4. All media posts should be friendslocked.
5. If you have a problem with another user, please contact

qem_chibati
or

readerofasaph
6. Please include all fic and large images behind a cut - no more than say three icons should be displayed on the front of the post, the rest should be included behind either a cut or a link (fakecut!)
• When posting fanfiction please use the following format:
Resources

ao3_kurokonobasket_feed
- a RSS feed, for following Kuroko no Basket fic posted
Community Activities
Prompting Post
- for leaving and filling prompts (any form of fanwork welcome.)